Help a Friend
What you can do to stop abuse.
---
Some intimate partner violence victims do not consider themselves abused because they have not been physically beaten and most will not offer up the fact that they are being abused whether their abuse is physical, verbal, sexual, financial and/or emotional.
Victims may use alcohol and medications or experience depression. A recurrent history of being "accident-prone" is also a clue, as is an overly attentive partner who attempts to answer questions directed at your loved one, or one who bullies and criticizes her.
Where to start the conversation:
Does your partner/caregiver make you feel afraid or controlled?
What happens when you disagree with each other?
Does she/he put you down, threaten, or hurt you?
What Can You Do to Help?
Don't blame the victim – there are numerous reasons why she may stay.
Suggest she discusses a safety plan with The Shelter's experts: 1-800-661-8294.
Tell her you are afraid for her, her children and/or pets; teach children to dial 911.
Let her keep extra keys and her Escape Bag at your house/office.
Be there when she needs you. Empower her to make decisions for herself and respect those choices.
Help with childcare, transportation, a place to stay, job, lending money, but do not risk your own safety!
Give her this web address: www.sandgate.ca
---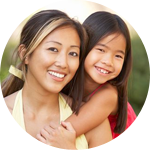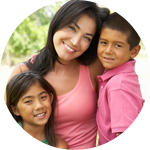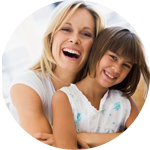 ---
Monetary Donations
Your giving helps others move forward
Your contribution today will not only help communities break the cycle of violence, it will help us continue to offer shelter and support for victims of violence, raise awareness and break new ground in programs that allow women to survive and thrive.
Donations of money, goods, services, materials, and time are enormously welcome. Charitable receipts are available for all donations valued at $10 or more.
How will you celebrate the holidays?
BY MAIL:
Please print and complete this form and mail to:
Sandgate Women's Shelter of York Region Inc.
P.O. Box 248
Sutton West, ON  L0E 1R0
To make a tribute gift in honour or in memory of a loved one, please print and complete this form with your donation.
---
ONLINE:
To donate by credit card online, please visit:

---
Fundraise for Sandgate! Get your friends, family  and/or community involved to support women and children.
For more information regarding making a donation, please contact our Fund Development Officer at 905-251-4126 or by email at LLY @ sandgate.ca
---
Material Donations
Your giving helps others move forward.
Following is a list of items that we currently need to provide service to the women and children at our shelters and to assist with our community outreach programs. If you are able to donate your services, or any of these items, please give us a call.
---
Volunteers
Your time is appreciated.
We are always interested in talking to people from the community interested in volunteering their time and skills to help with child care, event organization, shelter cleaning, and many other activities.
Contact us at 905-722-4043 ext. 113 for more information or email us at: slindsay@sandgate.ca
Join our Board of Directors – Deadline is March 15, 2018 at 5:00 p.m.
---
Careers
Join our team and help women in need.
Current Openings:
(Please click on the job titles below to open job description and application details)
Human Resources Generalist – Open until filled