24/7 Crisis Line
Here to help when you need it.
---
We will be here whenever you are ready to take the next step on your journey. Our crisis line is completely confidential and free to access. You don't even have to provide us with your name.
1.800.661.8294
Whether you just need someone to talk to or you need help getting out of an unsafe situation, trained counsellors are always available to assist you with your needs.
Some of the services provided through the crisis line include:
Supportive Counselling
Safety Planning
Referrals
Intake to the shelter
---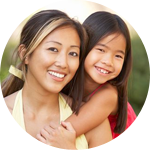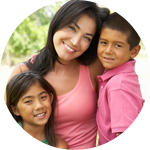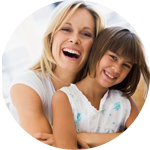 ---
Emergency Shelters
Leave violence in your life behind.
We are conveniently located near schools, parks, public transit, medical services and pharmacies. Inside the shelter we have a playroom for the children, a backyard, full kitchen, laundry facilities, internet and cable.
Both shelters are designed as a family environment for community living. All women and children are welcome in our shelters. We provide a fully accessible environment and welcome people of all cultures and backgrounds. Our diverse staff team contains women with fluency in many languages and we will provide interpretation services for all languages.
Some of the services we provide in the shelters include:
Safe home
Food, clothing, linen, personal needs
Housing support
Legal Clinics
Identification clinics
Employment supports
Personal needs allowance
Support groups
Child and Youth services
The average stay at the shelters is approximately six weeks. During this time we will assist you in setting up safe housing and community supports.
---
Other Services
Helping you with getting back to you.
Our Community Programs offer a wide range of services designed to support  and empower women and their children who wish to transition to a life free of violence. At Sandgate, you will be believed and supported.
We will provide advocacy, safety planning, as well as support choices that women make to end the abuse in their lives. We will assist women in accessing resources within the community. Community Programs continue to engage the community to expand advocacy and public education programs throughout the region by organizing events, workshops, and learning initiatives that help raise awareness and action on violence against women issues.
Click on a service to view the description: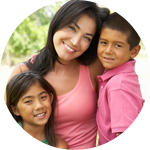 Outreach & Counselling Support Program.
A community-based support and referral program open to all women who have or are experiencing abuse in their lives. The program includes one to one and group sessions aimed to empower women and provide them with a better understanding of the cycle of abuse and equip them with strategies to heal and cope with the effects of violence. The Outreach & Counselling support worker will:
Provide supportive counselling, advocacy and referrals
Assist in Safety Planning
Support women to understand their rights, self-esteem needs, and violence prevention strategies
Outreach to women in the shelter and in the community
Women's Support Groups (WSG).
The Women's Support group is a 10-week program designed to educate, empower and support women who have been or are experiencing abuse in a safe and non-judgemental environment. The aim is to decrease a persons sense of isolation, provide emotional support, learn about the cycle of abuse, and encourage healthy coping strategies to deal with stressful life events. Women learn that they are not alone and help one another to overcome feelings of frustration, loneliness, and despair
Girls Empowerment Meet (GEMs).
GEMs is an 8-week in school program designed to create awareness of self, gender identity, and gender violence through a female perspective in a safe and non-judgemental space. GEMs engages girls as important agents of change with activities and dialogue that empower and increase self-esteem. GEMs provides education, information, and empowerment initiatives for girls to help them understand the nature and dynamics of dating violence and/or domestic abuse.
Topics of discussion include: Self Esteem, Gender Roles, Violence against Women, Boundaries, Healthy Relationships, and Feelings and Anger.
Transitional & Housing Support Program (THSP).
This program provides safety, support, advocacy, empowerment and education during the transition to allow women the access to this service to make choices without fear.
The Transition worker will support and advocate for women with:
Safety planning
Transition planning
One to one counselling
Housing applications
Court accompaniment and support with the legal process
Children's Aid Society (CAS) support meetings
Education, employment information, and resources
Referrals to community agencies
Child Witness Program – Lets Talk.
The Lets Talk program is designed to help children throughout York Region understand the cycle of abuse and deal with their feelings as witnesses or victims of domestic violence. Our program aims to provide children with a safe and supportive environment where they can talk about their experiences and participate in a variety of activities aimed at assisting them in working through their feelings.
Our children's program offers groups for children between 4-18 years of age, as well as a concurrent mother's group. The mothers' group offers women a chance to discuss how exposure to domestic violence has impacted their children and to also connect with other mothers and share resources. Women who attend this program greatly support their child's learning in the Let's Talk program. The program covers a range of tops such as: Conflict Resolution, Anger Management, Changing Family Dynamics, Safety Planning and Self Esteem.
---
Community Resources
Everything you need.
OAITH
 – Ontario Association of Interval and Transitional Houses
Huronia Transition Homes – Women's Shelter located in Simcoe County with services offered in French and English
Blue Door Shelters – Emergency homeless shelters for men, families & youth in York Region. Leeder Place Family Shelter; Porter Place Men's Shelter; and Kevin's Place Youth Shelter.
Assaulted Women's Helpline – 24 hour telephone and TTY crisis line for women in Ontario.
Women's Support Network – Provides feminist based, client centered counseling to female survivors of sexual violence.
Yellow Brick House – Another women's shelter in York Region.
Family Services York Region – offers a program to assist individuals to stop their abusive behavior towards partners.
Toronto Chinese Community Services Association.
Council of Agencies Serving South Asians.
One Family Law – get information on Family Law Matters
Women's Centre York Region – Provides opportunities for women to promote their independence.