About Us
---
Our Vision:
A world free of oppression and violence for all women and children
Mission Statement:
Sandgate Women's Shelter of York Region Inc. is a feminist organization, dedicated to empowering all persons who identify as women and their children through safe shelter, resources, information and advocacy in order to eliminate violence in their lives.
Statement of Purpose:
Sandgate Women's Shelter of York Region Inc. is mandated to provide services to all persons who identify as women (who have experienced violence) and their children in and around York Region.
We will provide:

Direct services
In a confidential, supportive, respectful and inclusive manner, provide emergency shelter, crisis support, safety planning, short and long-term supportive individual and group counselling, housing and legal support, transitional housing, information, referral services, and practical assistance to women and children in and around York Region who have experienced violence.
Client-centered and accessible services
Promote the establishment and maintenance of respectful, welcoming, non-violent environments at all its facilities.
Ensure that our properties and services are physically, geographically, linguistically, culturally, and financially accessible to women and their children.
Recognize and respond to the intersecting and emerging needs of women who have experienced violence against women.
Ensure that services for women and children who have experienced violence, including but not limited to emergency shelter and supportive counselling, be available free of charge.
Assist women in their efforts to explore available options in a manner that promotes and supports personal empowerment, independence, and autonomy.
Recognize and respond to the unique and special needs of children who have witnessed violence against women and experienced violence directly.
Engage in harm reduction practices based on women's individual needs.
Advocacy
Advocate for social change within systems and institutions impacting women and children in order to promote equity for all persons and contribute to the eradication of violence against women and children.
Community Outreach & Development
Organize, participate in, and/or support community events and public education initiatives designed to increase individual and community awareness of issues relating to violence against women and children.
Community Collaboration/Service Coordination
Work cooperatively, share information, resources, and expertise, establish effective partnerships, and support joint initiatives with other agencies and organizations, which respect and support the philosophy, vision, mission, beliefs and guiding principles of Sandgate Women's Shelter of York Region, Inc.
Provide meaningful opportunities for individuals and groups to support the philosophy, values and mandate of Sandgate Women's Shelter of York Region Inc. through volunteer activities, financial contributions, and/or in-kind donations.
Values & Guiding Principles:
The following values and principles reflect how Sandgate Women's Shelter of York Region, Inc. interacts with all stakeholders as a feminist organization, committed to anti-oppression work.
Value: Gender Equity
Principle #1: Advocate for and support all persons who identify as women
People have the right to self-identify their gender
Gender identity and expression is constantly evolving
Challenge oppression based on gender, gender identity and expression
Continuous education is fundamental to gender equity
Value:  Reproductive Choice
Principle #2:  Support women's right to reproductive choice
Women are the authorities of their bodies
Ensure our language and actions reflect a woman's right to reproductive choice
Utilize power and privilege for advocacy
Value: Self-Determination
Principle #3: Each woman is her own best resource
Acknowledge women's existing strengths, assets and lived experience
Support and respect women's decisions, recognizing their autonomy
Women should be acknowledged as the experts of their lives
Accept a woman's timing in relation to her decisions
Value: Woman-Centered Approaches
Principle #4: Every woman's reaction to trauma and violence is unique.
Accept that each woman will react to and cope with violence in her own way
Challenge ourselves, each other, and other service providers when we believe a woman's reaction or coping strategies are being judged or misinterpreted
Support women to understand oppression in context of their lived experience
Provide a safe and non-judgmental environment through the application of harm reduction practices
Value: Non-Judgmental Practice
Principle #5: Believe that a woman has the strength to make positive changes in her life
Not use her past to judge her now
Work cooperatively with women to identify what they want or need to change about themselves or their lives
Explore healthy and realistic ways to promote these changes
Set aside our own biases and prejudices
Value: Empowerment
Principle #6: Understand the difference between empowering and enabling
Avoid any judgments, decisions, or actions based on what we think is "best" for the woman and/or her children.
Work with women
See every interaction and every exchange as an opportunity to promote empowerment
Accept responsibility to fulfill our individual and organization needs in ways which do not create or reinforce dependency
Value: Intersectionality
Principle #7: Understand the intersection of oppressions that shape women's individual experiences of violence
Bring sensitivity and awareness of these issues to our work and individual women and children
Open ourselves to constructive and supportive challenges from coworkers and women who access Sandgate services regarding expressions or demonstrations of oppressive and privileged behavior
Validate women's own unique experiences of oppression
Accept ongoing commitment to feminist, anti-oppression education
Value: Inclusivity
Principle #8: Use empowering, inclusive, and respectful language
Take initiative to educate ourselves and increase our awareness of inclusive ways to express ourselves
Take our lead from women regarding words they use to describe their life situations, experiences, body parts, etc.
Avoid generalizations and/or broad statements
Value: Safe Spaces
Principle #9: Strive to maintain a welcoming, validating, accessible and accepting environment
Modify our environment in consideration of women's feedback, based on available resources
Value: Systemic Change
Principle #10: Acknowledge and accept responsibility of the power imbalance that stems from privilege in interactions with each other and service users
Recognize that systems create and maintain oppression in women's lives
Utilize power and privilege for advocacy to strive for women's equity
---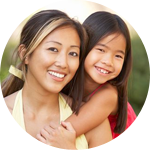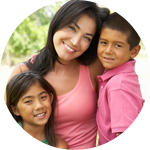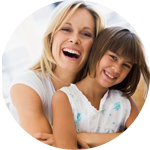 ---
Organizational History
Where we came from and where we're going.
On January 31, 1991, Ellen Sands was brutally murdered by her estranged husband. Ellen was 39 years old and a mother of three.
In the span of 18 months prior to her death, two other women had also been killed by their partners. All took place in Georgina, a town of only 10,000 people.
Ellen's murder prompted an outpouring of support for action towards ending violence against women in the community. A group of concerned citizens formed the Committee Against Domestic Abuse (CADA) with the support of the Georgina Community Resource Centre.
The committee's goal was to establish an emergency shelter for women in Georgina. CADA worked for more than a year and encountered numerous challenges before they found approval, funding and a suitable location for the shelter.
On June 1, 1992, Sandgate Women's Shelter opened its doors for the first time. The shelter, purchased with funds from the Canadian Mortgage and Housing Corporation (CMHC) was named after Ellen Sands and Westgate Lodge, the original building in which the shelter was now located.
Sandgate opened as a ten bed emergency shelter for women and their children fleeing abusive situations and offered a 24-hour crisis line.
Since 1992, Sandgate has grown considerably and has gone through numerous transformations, including:
The expansion of emergency beds from 10 to 30 and the addition of a second shelter in Richmond Hill
Increased service provision from one site in Georgina to four distinct locations in York Region
Extensive building renovations to improve the shelter spaces
The addition of four Second Stage/transitional housing apartments in Jackson's Point
Being assigned the lead to 12 violence against women affordable housing units from the East Markham Non-Profit Homes, Tony Wong Place initiative.
Taking the lead in the development of the York Region Centre for Community Safety, a collaborative co-location hub model offering multi-sectoral response to intimate partner violence
Providing leadership in responding to violence against women involving forced marriage, honour based crimes, trafficking and mental health
By far the most significant transformation of the organization has been the development of the agency into a leader in the community as a feminist, anti-violent, anti-oppressive organization. Today, Sandgate Women's Shelter of York Region is an equity-seeking organization that strives to meet the needs of all women in an inclusive and respectful manner.
Annual Reports
Please click below to view our annual reports.
Board of Directors
Sandgate Women's Shelter of York Region is lead by a dedicated  and experienced team of volunteer Board of Directors from the community who are committed to supporting quality service delivery in a feminist, women-centered organization.